House Judiciary Chairman Writes Letter Blasting DHS Secretary Over Lax Immigration Policies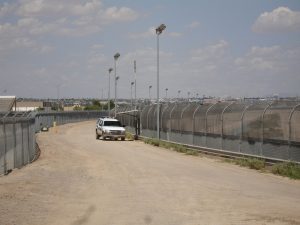 Border Patrol agents and others who confront illegal immigration on a daily basis affirm the concept that a secure border and common-sense migration policies make the United States safer. Citizens who care about the rule of law also overwhelmingly support the enforcement of our existing immigration statutes.
The current administration knows this, as well, but they failed to align their agenda with the facts when crafting a blueprint on immigration seven years ago. Instead, the Federal government opted for an agenda characterized by false rhetoric and bullying. Examples of this strategy range from attempts to
demoralize Border Patrol agents
  to policy directives that limit their ability to
detain captured illegal aliens.
The lame duck administration becomes more brazen by the day, revealing more shameless policies attitudes and tactics on a regular basis. On May 3, Representative Bob Goodlatte (R-Va.), Chairman of the House Judiciary Committee,
wrote a letter
to Department of Homeland Security Secretary Jeh Johnson, detailing his increasing disappointment in the administration's recent policy shift concerning the enforcement of American immigration laws.
"I am profoundly troubled by the revelation that your avowed immigration enforcement policies announced November 20, 2014, are being countermanded by leadership within the Department of Homeland Security in separate, unwritten policies, which makes any semblance of immigration enforcement illusory," wrote Goodlatte. He referred to congressional testimony by Brandon Judd, President of the Border Patrol Union, which confirmed that DHS instituted the controversial "catch and release" policy. Rep. Goodlatte described this implementation as "stunning" because it completely contradicted a November 2014 official memorandum that announced "all aliens apprehended at the border while attempting to unlawfully enter the United States are priorities for removal."
The letter details the arrogant and troubling responses to Mr. Judd's testimony by U.S. Customs and Border Protection Commissioner Gil Kerlikowske. "[The Border Patrol Union] is probably not the most knowledgeable organization about what's actually going on," the commissioner suggested about the agents. He suggested that those who are unhappy with the way the current administration handles border security "really do need to look for another job."
Unfortunately, more troubling information followed these statements. Responding to concerns about the new catch and release policy voiced by the Border Patrol Union in an August 2015 meeting, DHS Deputy Secretary Alejandro Mayorkas rhetorically asked, "Why would we NTA [Notice To Appear] those we have no intention of deporting?" The letter criticized the secretary's suggestion that Border Patrol agents forego initiating new removal proceedings because of "the significant backlog of cases pending in immigration courts."
As detailed by Rep. Goodlatte, a major discrepancy exists between the official legal policy concerning the apprehension and deportation of illegal aliens, and what the DHS orders Border Patrol agents to carry out. But instead of bringing their suggested policy changes to Congress, as is required by the Constitution, the current administration opted for closed-door, unlawful changes in enforcement. And now, like an arrogant dictatorship, the DHS threatens the jobs of any who would blow the whistle on their extra-legal policies.
Tags