A Rebuttal to Cato's Criticism of Indiana's E-Verify Legislation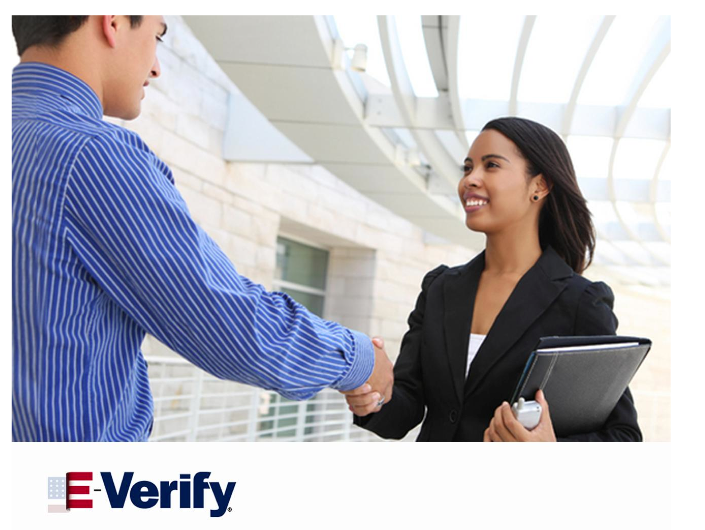 On Tuesday, January 18
,
Cato Institute immigration analyst Alex Nowrasteh published a piece
that advocated against Indiana state Senator Mike Delph's new E-Verify legislation, Senate Bill 285. Senator Delph's bill, which would prohibit employers from knowingly employing illegal aliens in the state, provides a "safe harbor" or immunity to those employers who utilize the federal government's E-Verify system to verify the employment authorization of each new hire. In his piece, Mr. Nowrasteh argues that the bill would do little to deter illegal immigration into the state, and would instead impose high costs to Indiana's employers. Mr. Nowrasteh fails to back up his conclusions and instead uses misleading statistics and incorrect data in an attempt to scare his readers away from common sense measures states can take to protect their workers.
Overseen by U.S. Citizenship and Immigration Services (USCIS),
E-Verify
is a voluntary online system that allows employers to quickly check the work authorization status of their new hires.  E-Verify works by allowing employers to electronically compare information taken from the Form I-9 (the paper-based form currently used to verify the work eligibility of all new hires) against 455 million records in Social Security Administration's database and 80 million records in the Department of Homeland Security immigration databases. To encourage E-Verify use in the state and protect employers who verify the employment status of their new employees in good faith, SB 285's safe harbor provision establishes a rebuttable presumption that any employer who uses E-Verify must not have
knowingly
employed an unauthorized alien, in violation of the measure.The bulk of Nowrasteh's argument against the bill relies on the idea that
E-Verify
adds red tape to Indiana's economy. He characterizes the internet based program as a "faulty system which misidentifies a small percentage of Americans as unauthorized to work." Mr. Nowrasteh, however, fails to disclose the relatively easy to find statistic on exactly how many individuals indeed receive a mismatch, or in other words, received a "tentative non-confirmation" result instead of being confirmed automatically as work authorized.While it is certainly understandable to be wary of the effectiveness of any government-created program,
E-Verify
appears to be an exception.  
An audit by Verification Information System (VIS) Transaction Data
revealed that between October 2014 and September 2015, 98.7 percent of all queries entered into the program were automatically confirmed as work authorized. That leaves just 1.13 percent of employees who received an initial "tentative non-confirmation." These figures show an improvement from a
2008 audit conducted by Westat
, an independent research firm. Westat's data revealed that between July and September 2008, 96.9 percent of all queries were automatically confirmed as work authorized, leaving 3.1 percent of employees receiving an initial "tentative non-conformation."It is important to note that when an employee receives a "tentative non-confirmation," that it is not a final determination that the employee is indeed unauthorized. Rather, it merely indicates that the employee's records differ from data possessed by the federal government and further communication is required. While the new employee sorts out the discrepancy with the federal government, employers are prohibited from taking any adverse action against the employee, meaning the employee may begin working. In fact, the majority of these discrepancies are resolved within 24 to 72 hours and do not prevent eligible workers from being hired.Of the 1.13 percent of employees who received the "tentative non-confirmation," less than a percent, .67 to be exact, of these employees actually had a mismatch in the system, meaning they were actually authorized to work. Using these statistics, 99.33 percent of Americans run through E-Verify should expect to receive an ultimate confirmation of work authorization.Mr. Nowrasteh suggests in his article that, despite these figures, the chance for a mistake is just too great of a risk and it discourages entrepreneurs from investing in new businesses. His assumption fails to take into account that under SB 285, a violation of the law does not occur if the employer did not know that they were hiring an unauthorized alien and the employer took reasonable measures to verify the work authorization of the new hire. SB 285 only penalizes employers for
knowingly
employing a worker who is unauthorized to work in the United States.  Moreover, Mr. Nowrasteh's assumption also completely ignores the measure's safe harbor provision for all employers who utilize E-Verify and make a good faith effort to comply with its terms. Thus, any entrepreneur who decides not to invest because of SB 285 probably intended to hire unauthorized workers to begin with.  Such unscrupulous employers prefer illegal aliens over American workers because they wish to pay their employees below fair market wages and avoid obligations they owe their employees under state and federal law, such as compensation for over-time and other basic employment benefits. Indiana should not, as Mr. Nowrasteh suggests, support policies that allow employers to exploit individuals at the expense of American workers.Mr. Nowrasteh also states that there is an average cost of $147 per E-Verify check, but does not provide at all in his analysis where these costs originate or how he made this estimation. How Mr. Nowrasteh arrives at this number is puzzling for a few reasons. First, E-Verify is a 100% free program. Any employer with access to the internet can use E-Verify at no cost. Second, because employers are already required by federal law to verify the work authorization of newly hired employees using the Form I-9, employers hardly have to spend any extra time at all to verify the work authorization.  The program requires the same documents to be produced. No extra personnel should be required to conduct this function because verification should have already been conducted anyway.Mr. Nowrasteh also contests the effectiveness of E-Verify to do the one thing it is designed to do: uncover whether a worker is authorized to work in the United States. Without sharing any evidence in support of this outrageous statistic, Mr. Nowrasteh claims that the federal program approves 54 percent of unauthorized workers entered into the system as eligible to work. Data obtained by USCIS through VIS, as discussed above, revealed a 98.87 percent accuracy rate. To the contrary, E-Verify stops 100 percent of all social security number (SSN)-only job-related identity theft because full name, SSN, date of birth, gender and photographic identification must all match. If the information input into E-Verify does not match, E-Verify will return a tentative non-confirmation message.Despite Mr. Nowrasteh's complaints about the program, few other government-created programs can boast as high of an approval rating as E-Verify has received by its users. According to
the 2014 American Customer Satisfaction Index (ACSI)
, E-Verify received a user satisfaction score of 87 out of 100. Additionally, the ACSI indicated that of all users who contacted customer service, 96 percent had their issued resolved. Additionally, 92 percent of users had their issued resolved during the first phone call.E-Verify is simply the easiest, most effective and cost friendly way to ensure that American jobs are protected for American citizens and aliens who have been authorized to work in the U.S. by the federal government. SB 285 would go a long way to ensure that American workers have a fair chance to work for fair wages at local jobs. Just as importantly, SB 285 will help ensure employers in the state do not violate federal law and exploit unauthorized laborers at the expense of the rest of us.Recommended Reading:
E-Verify Talking Points
Video:
The E-Verify Solution for Illegal Hiring