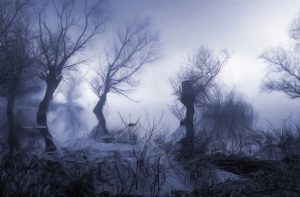 Forbes recently ran a
story
on the controversial EB-5 program titled "Here's One Immigration Policy that Should Withstand President Donald Trump." The EB-5 program enables wealthy foreigners to obtain lawful permanent residence for themselves, and their immediate family members, by "investing" $500,000 or more in a U.S. based development project. Enacted by Congress in 1990, the program was intended to generate jobs for U.S. workers and attract investment funds to the United States.Advocates of the program tout it as a
capital-raising
miracle that carried the U.S. through the 2008-2009 financial crises. But the program has been plagued by allegations of fraud and abuse. Nevertheless, Forbes dismisses these accusations stating, "There has [sic] been allegations of fraud in the system…. Still, to say that the EB-5 program is loaded with money laundering and scandal is far off the mark. "Actually, it's Forbes that is far off the mark. The program has not been short on scandal. The Department of Homeland Security's
Office of the Inspector General
(DHS OIG) and the
Government Accountability Office
(GAO) have issued reports criticizing USCIS for lax security procedures and failing to provide adjudicators with the information needed to detect high risk cases. DHS OIG investigated former USCIS Director, now Deputy Secretary of Homeland Security,
Alejandro Mayorkas
for
pressuring
USCIS employees to approve questionable EB-5 cases. And U.S. Immigration and Customs Enforcement produced an
internal memorandum
(that was leaked to the press) expressing concern that the program could be
exploited
by criminals, money launderers and foreign intelligence services.As for claims that EB-5 stimulates capital flow and creates jobs: In October of 2016, the GAO published a
report
finding that most funding in EB-5 projects comes from
domestic capital sources
, with only 29 percent coming from alien investors. And the Center for Immigration Studies examined EB-5 data for 2010 (the year with the largest number of EB-5 applicants)
concluding
that, "for every $100 of increased foreign investment that year, the EB-5 program contributed about one penny." In addition,
others
have pointed out that there are no reliable statistics for the number of positions created by EB-5 projects, since the program relies on fuzzy job-counting methodologies.EB-5 is a pilot program that was set to expire in September 2016 and requires further authorization to continue. Congress
extended
the program until after the new administration takes office. And the program's fate remains unclear – Donald Trump (with his son-in-law Jared Kushner) has used EB-5 dollars to
fund
building projects and reportedly likes the concept. But if our new President is serious about securing our borders and making sure Washington doesn't revert to business as usual, he will formally ask Congress to stop selling visas to wealthy foreigners. The risks outweigh the rewards. It's time to drain the EB-5 swamp.