DC Suburb Reels from Immigrant Impact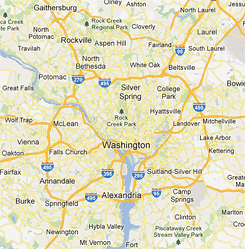 The Washington Post
on June 26 provided a revealing analysis of the impact of immigration on Fairfax County, Virginia – a suburb of the nation's capital.The emphasis of the article "In Fairfax County kindergarten classes, school system's future comes into focus," was on the impact on the school system. The overall student population has soared as has the needs of the students. More than one-third of kindergartners receive free or reduced price meals and about two-fifths require supplemental English instruction.
According to School Board Budget Chairman Ted Velkoff, "There is a cost to having these children in the system. . . . And I think the thing that is troubling is that the Fairfax County taxpayer has to take a disproportionate part of this bill." That cost is in additional to that picked up at the federal and state level for the subsidized meals program and for Limited English Proficiency classes.
The article also notes similar trends in Maryland's DC suburban counties (Montgomery and Prince George's).
What does this demographic tsunami mean? The news account is fairly balanced even though the Washington Post's bias is generally supportive of the comment from Fairfax County School Superintendent, Karen Garza: "We view these demographic shifts and our growing diversity as a strength that we will continue to celebrate." 
Comment: What was lacking in the article was any connection to the current surge at the border in the illegal arrival of unaccompanied minors and those with their parents. The tens of thousands of additional children are being spread out across the country and will end up on the doorsteps of schools in Fairfax County and other already impacted school systems.
Also missing from the Post's analysis was any discussion of the impact of the additional costs to the school budget at the same time that the profile of the county's tax-paying residents is becoming increasingly composed of non-income tax-paying families either because they are working in the underground economy or because their earnings are so low they qualify for the IRS payout program of Earned Income Tax Credits and Additional Child Tax Credits.
Tags