#ThrowbackThursday: Doesn't This Sound Familiar?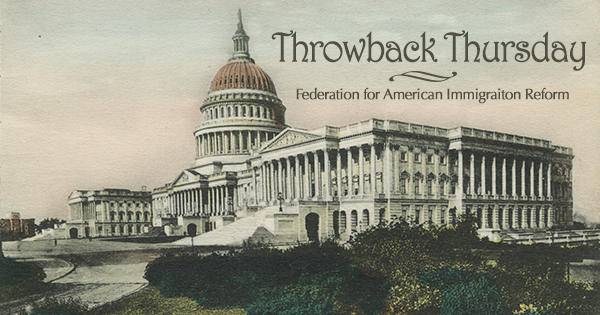 Ever feel like you're having deja vu? That's a regular occurrence if you follow the immigration debate. You've heard the same tired arguments amnesty proponents are using today many times before.So here's a "Throwback Thursday" (#tbt) treat – Ira Mehlman, FAIR's media director, appeared on
Tucker Carlson's MSNBC show
in January 2007 to discuss President George W. Bush's State of the Union speech. At the time, President Bush was pushing for amnesty and a massive guestworker program very similar to the Senate and House bills President Obama, big business, and illegal alien lobbyists are promoting today.Now we have a different president, a shift in control of Congress, higher unemployment, and many Americans struggling to make ends meet. But, this clip proves that the more things change, the more they stay the same.