ICE Director Testifying Before Congress Today
[caption id="attachment_2701" align="alignleft" width="188"]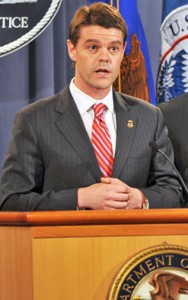 John Morton, Director of ICE[/caption]In 1913, Supreme Court Justice Louis Brandeis penned his well-known expression, "Sunlight is said to be the best of disinfectants," in a Harper's Weekly article.  One hundred years later, his statement is still completely true.Today, both the U.S. House of Representatives and the U.S. Senate have several hearings on immigration issues at 10 a.m. EST. Two of those hearings will be broadcast live on the internet:
Regular Immigration Reform readers should note that
John Morton, the Director of Immigration and Customs Enforcement, will testify at the House Oversight Hearing today, which you can watch online starting at 10 a.m. EST.
Morton is the author of
a series of memos
, written at the request of the Department of Homeland Security, to relax the enforcement of U.S. immigration laws.It also happens to be National Sunshine Week. Named in honor of Justice Brandeis, this week is dedicated to encouraging American citizens to be engaged in their government at all levels. Since the issue of immigration reform is likely to bear down on us within the next few weeks with
anticipated legislation from the Gang of Eight
, it's important to take time and follow these hearings that are accessible to anyone with an internet connection.