Texas Legislature to Reignite Fight against Sanctuary Cities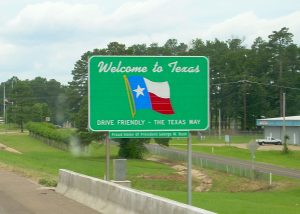 Texas Senator Charles Perry (R-28)
filed a bill to tackle sanctuary policies
this week for consideration in Texas' 2017 legislative session.
Senate Bill (S.B.) 4
supports immigration law enforcement by conditioning certain state funding on cooperation with federal immigration authorities.S.B. 4 requires law enforcement to verify the immigration status of any incarcerated person who cannot provide proof of their lawful status in the United States by reviewing information from ICE's Priority Enforcement Program. If the incarcerated person is illegally in the country, law enforcement must provide notice to that fact to the judge authorized to grant or deny bail and make note of the individual's status in his or her case file. Additionally, S.B. 4 requires law enforcement to fully comply with all detainer requests by ICE and inform a judge authorized to grant or deny the individual's release on bail of the existence of the detainer request.Finally, S.B. 4 targets sanctuary cities by prohibiting localities from adopting, enforcing, or endorsing a policy that prohibits or discourages immigration enforcement. To enforce this provision, the measure allows any person, including the federal government, to file a complaint with the Texas Attorney General. Upon a determination that a locality has indeed violated S.B. 4's prohibition, that locality will not be eligible to receive state grant funds for the following fiscal year. S.B. 4, however, excludes school districts, charter schools, and hospitals from these requirements.Sheriffs Association of Texas supports the anti-sanctuary measure. A.J. Louderback, the Association's Legislative Director, said local and federal officials "must do a better job of working together."Texas Governor Gregg Abbott has
pledged to eliminate such policies
in the state. In a letter to Dallas County Sheriff Lupe Valdez, Governor Abbott wrote, "'Sanctuary City' policies like those promoted by your recent decision to implement your own case-by-case immigrant detention plan will no longer be tolerated in Texas."  Governor Abbott added, "Your decision to not fully honor U.S. Immigration & Customs Enforcement's (ICE) requests to detain criminal immigrants poses a serious danger to Texans. These detainers provide ICE with the critical notice and time it needs to take incarcerated immigrants into federal custody."The Texas State Legislature will not consider the measure until it convenes on January 10, 2017 for its 85
th
session. The legislature meets every other year for 140 calendar days.