Massachusetts Governor Authorizes State Law Enforcement to Cooperate With ICE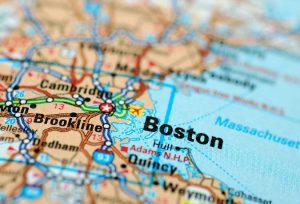 State police in Massachusetts are now authorized
to temporarily detain illegal aliens who have already been lawfully stopped or arrested and are flagged by the U.S. Immigration and Customs Enforcement (ICE) for removal from the United States. Massachusetts Governor Charlie Baker reversed former Governor Deval Patrick's policy that prohibited state law enforcement from cooperating with federal immigration officials completely.Governor Baker's policy puts the state in compliance with ICE's new
Priority Enforcement Program (PEP)
, which
still leaves room for improvement
. The PEP program severely limits which criminals federal officials may target for enforcement, and only flags a small subset of criminal aliens in law enforcement custody who meet the Obama administration's priorities. Additionally, PEP requires that an alien already have a prior criminal
conviction
on record
before
ICE can take any action. This means that under PEP, ICE generally ignores illegal aliens until they have been convicted, as opposed to simply arrested, for a crime. In doing so, the Obama Administration not only puts public safety at risk, but makes the alien's immigration offense inconsequential.
Governor Baker's policy change
is a step in the right direction with regard to immigration enforcement. "This policy revision gives the professionals of our statewide policing agency the tools necessary to detain criminals, gang members, or suspected terrorists wanted by federal authorities," commented Governor Baker. "As before, the State Police will not be enforcing federal immigration law nor will they inquire about immigration status; they will now be able to assist in detaining for our federal partners individuals who pose a significant threat to public safety or national security."The change went into effect last week.