GAO Raps DHS for Failure to Get Security Data from Visa Waiver Countries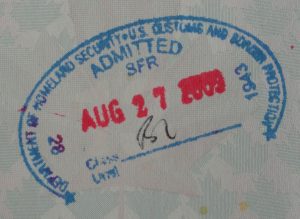 One of the requirements for allowing visa-free entry of tourists from countries in the Visa Waiver Program (VWP) is that those governments share with us information on nationals with terrorism links and/or criminal histories. According to a report of the Government Accountability Office (GAO) issued in May 2016, the Department of Homeland Security (DHS) has obtained those agreements with most of the countries, but more than a third of  the agreements have not been implemented, and no data have been received from them.
In addition, Congress has required reports from DHS on implementation of the VWP with each of the participating countries, but GAO found that DHS has failed to provide many of those reports when due.
The recommendation of agency (GAO-16-498) is that, "DHS should (1) specify time frames for working with VWP countries on the requirement to implement information-sharing agreements and (2) take steps to improve its timeliness in reporting to Congress on whether VWP countries should continue in the program."
FAIR has consistently pointed to the VWP as a national security threat and called for its termination. This GAO report underscores the security flaw and finds that it is exacerbated by cavalier implementation by DHS.