Is Nebraska Starting to Finally Get It?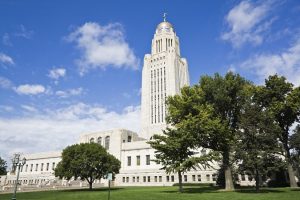 Last week, a Nebraska judge set a
$2 million bond
in the case of Hondoruan illegal alien Orline Carrasco-Zelaya. Zelaya is accused of comitting a fatal hit and run while under the influence and fleeing the scene of a crime in Douglas County, Nebraska. Ordered for deportation in 2012, Zelaya has been on the the run from Immigration and Customs Enforcement (ICE)  using the alias Edwin Elivir-Palma to hide his true identity. Under this alias, Zelaya was
arrested and convicted
in Florida, Nebraska, and Wisconsin.
Omaha Police
concluded that they booked Zelaya who had been arrested four times previously for DUI offenses.  The local news station also found information regarding his fifth DUI:  "
WOWT 6 News
has obtained paperwork for a recent DUI out of Cass County where he also faced charges of reckless driving, driving without a license, open container and a seat belt violation in the summer of 2015."Last week, ICE told a
local news station
: "no one was able to properly identify him by his real name after he didn't show for that previous DUI hearing. This week they fingerprinted Elvir-Palma and were able to properly identify him."This isn't the first time an illegal alien from Honduras has been charged with a DUI in Douglas County. In
Feburary
, Eswin Mejia hit and killed Sarah Root while driving drunk and is now number three on
ICE's Top 10 Most Wanted List
.Mejia was not a priority for ICE because under the Obama administration's newly instituted federal Priority Enforcement Program (PEP), he was not an alien that posed a danger to national security, or had been 
convicted
 of a felony, "significant" misdemeanor, or 
three or more
misdemeanors.Douglas County Sheriffs were only able to identify Zelaya using his fingerprints, reavealing his true identity as a wanted fugitive due to his previous deportation order issued by ICE. However, Zeyala was never detained by federal immigation officials for his previous DUI arrests
and
convictions in any of the states in which he was arrested, exposing the problem of limiting localities' cooperation with federal immigration authorities through sanctuary policies.The two cases highlight the numerous breakdowns within our immigration system on a local, state, and federal level. In both cases, the Douglas County Sheriff's office, despite its sanctuary policy, contacted ICE to place detainers on the suspects. Mejia had multiple charges, previous bench warrants for his arrest, 
and
  allegedly killed someone under the influence. Zelaya is suspected to have committed five DUI offenses among other charges and is presently under arrest for vehicluar homicide.While states try to encourage more involvelment, they are realizing the process of actually apprehending and turning over crimninals to federal agencies places them  in Catch 22. The federal government has created national sanctuary policies through a series of policy decisions that place about 87 percent of immigration law-breakers off-limits to enforcement. Even when local governments try to do the right thing, they are often thwarted by politically driven policies that prevent ICE from taking custody and removing aliens who have a track record of endangering public safety.