Once Again, Advocating for the Public Interest on Immigration...
…Provides Good Return on Investment for GOP Candidates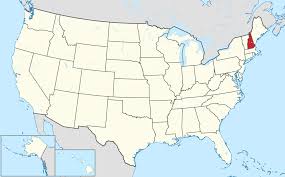 The New Hampshire primary returns are in and advocating immigration policies that protect the public interest once again spoke much more loudly to GOP voters than millions of Super PAC dollars. 
Much as happened in Iowa
, sensible talk on immigration policy produced a far greater return on investment than massive spending by Super PACs.Once again, Jeb Bush and Super PACs supporting his candidacy outspent the field in New Hampshire. About $36.1 million was spent supporting his New Hampshire effort, yielding a 
fourth place total of 31,310 votes
, or 
about $1,153 per vote
(which is less than half the of the $2,673 per vote price tag in Iowa). Bush has been one of the most outspoken Republicans supporting amnesty for illegal aliens.Bush's fellow Floridian, Sen. Marco Rubio has also been famous for supporting amnesty, having been a sponsor of the 2013 Gang of Eight amnesty bill. Super PACs supporting Rubio also spent lavishly, resulting in a fifth place 30,032 vote total for the senator, at a cost of about $508 per vote.As in Iowa, Donald Trump and Ted Cruz (and the PACs supporting them) saw the highest return on campaign dollar investment in New Hampshire. Trump, who lapped the field in the Granite State with 35 percent of the vote, spent just $40 per vote. Third place finisher Ted Cruz compiled 33,189 votes for a bargain basement cost of about $18 per vote.Trump and Cruz have been the most vocal in 
favoring tighter immigration enforcement. Obviously many issues played into New Hampshire voters' decisions, but in their analysis of Tuesday night's results, 
Politico acknowledged
 the importance of immigration, noting that "almost half of New Hampshire exit-poll respondents saying they supported a position many of [Trump's] fellow candidates have decried as xenophobic."Of course, that fundamental misunderstanding of the public's concern about immigration (derogatorily labeled "xenophobia") precisely explains another Wednesday morning headline in Politico, "
GOP establishment stares into the abyss
." The GOP establishment is simply out of touch with its constituency on many issues, and immigration is at or near the top of that list.The results in Iowa and New Hampshire would indicate that the GOP has some company when it comes to staring into the political abyss. When it comes to immigration, the positions of the two Democratic contenders are virtually identical, but given Sen. Bernie Sanders's tie with Hillary Clinton in Iowa and his lopsided victory in New Hampshire, dissatisfaction with the political establishment is clearly a bipartisan syndrome.The takeaway lesson from the first two contests of 2016 might be that both parties would be well-advised to spend less time raising money and more time really listening to the concerns of voters on important issues like, say, immigration.
Recommended Reading:
Where do the Presidential Hopefuls Stand on Immigration?
In Iowa, PAC Money Talks Very Softly While Sensible Immigration Speaks LOUDLY
New York Times Editorial Board Condemns Candidates for Opposing Illegal Immigration