Texas' Other Border Surge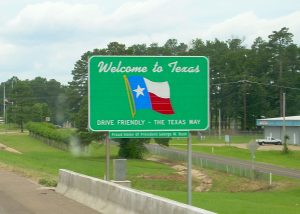 The immigration issue in 2015 was largely dominated by a never-ending surge of unaccompanied minors and families from Central America, followed by concerns about how to handle thousands of Syrian refugees whom our government has admitted it cannot adequately vet. Less talked about, however, was another alarming increase in individuals entering the U.S., this time, from Cuba.The number of Cubans coming to the U.S. unlawfully has nearly doubled this last year. In fiscal year 2015, which ended September 30, 43,159 Cubans entered the U.S., representing a 78% increase over fiscal year 2014 entries. (
See
Pew Research Center Study
, Dec. 10, 2015) In that year, only 24,278 Cubans entered the country. (
Id.
) In fact, the latest numbers show the highest levels of mass Cuban unlawful migration to the U.S. in more than 20 years. (
NPR
, Dec. 29, 2015)Even more surprising to many, a majority entered not through Florida, but Texas. Indeed, in fiscal year 2015, two-thirds (28,371) of all Cubans came through the Laredo Sector of the U.S. border, an 82% increase from the previous fiscal year. (
See 
Pew Research Center Study
, Dec. 10, 2015). When one factors in Texas's illegal alien population, refugee, and unaccompanied minor admissions, Texas quickly becomes one of the states most impacted by our nation's unchecked immigration system. In addition to Texas' estimated 1.7-1.8 million illegal aliens, it took in more refugees than any other state (7,214) in fiscal year 2014. (
See
Office of Refugee Resettlement Refugee Data
, Feb. 11, 2015)Read more on FAIR's website under the STATE AND LOCAL rotator
here
.