After the Steinle Murder, the Recklessness of 'Sanctuary Cities' Becomes Painfully Glaring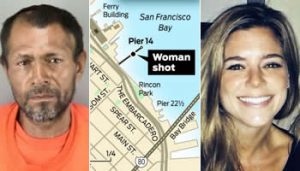 "Last week's shooting death on San Francisco's Pier 14 should finally oblige officials from so-called sanctuary cities to seriously reflect on their reckless and irresponsible alien-harboring policies. It's hoped they now appreciate that, yes, providing "sanctuary" from federal immigration enforcement can have negative consequences," says IRLI's Ian Smith.
Read more at IRLI's blog here
.