Hold These Seven Senators to Their Word: Defund Amnesty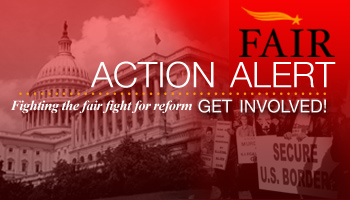 Did you know that after voters overwhelming rejected President Obama's policies in the November elections, these Senate Democrats
voiced opposition
to executive amnesty? Indeed they did. Here's what they said:
Unfortunately, now all of the Senators have changed their tune. Despite claiming to disagree with executive amnesty in November, just yesterday these Senators joined others in sending a letter to Majority Leader Mitch McConnell demanding that the Senate pass a "clean" Homeland Security funding bill, one that does not limit the President's ability to exercise "prosecutorial discretion" in immigration matters. In reality, that means a bill that fully funds President Obama's amnesty programs!
Majority Leader Mitch McConnell has announced that he will bring the Homeland Security funding bill to the floor any day. There is no time to waste! Call your Senator's office and tell him that there is no such thing as a "clean" funding bill for the Department of Homeland Security. Supporting President Obama's executive amnesty is unacceptable, and that hard-working, taxpaying Americans deserve better than another amnesty and the dismantling of immigration enforcement!
Tell these Senators the people of your state deserve better. Tell them:
You are disappointed that they signed the letter. You also remember that they voted for S. 744, the mass amnesty bill of 2013.
There is no such thing as a "clean" DHS bill. He has a choice to fund the executive amnesty or to defund it;
The President's executive amnesty is an abuse of power; the Constitution gives Congress authority over immigration matters, not the Executive Branch;
You expect the Senators to do more than voice disapproval of the executive amnesty; you expect them to vote to defund it!
Make your voice heard!Contact your Senator's office TODAY:
Find Your Senators and Representatives by clicking here
. 
Tags