Unanswered Questions About Liberian Man's Journey to the U.S.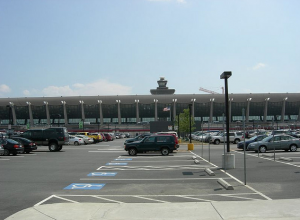 Among the many unanswered questions in the wake of this week's news that a man infected with Ebola traveled to Dallas from Liberia was a most basic one — how was he issued a visa?
Looking first at the health screening rules for visitors, it seems that the Obama administration attempted in 2010 to re-write health screening rules first put in place by the Bush administration in 2005.
As Kerry Picket, a writer for Breitbart noted
, "The Obama administration withdrew updated quarantine regulations in 2010, prompting questions about how the policy change may have impacted the current Ebola situation."
The Liberian government has announced that it will prosecute the man for lying
 when he left the country. "The government alleges that Duncan lied about having come into contact with someone affected by Ebola during an airport screening in Liberia," noted one account at
The Atlantic
.
Almost 14,000 people
from countries at the center of the Ebola epidemic hold visas enabling them to come to the U.S. However, it is uncertain (and the DHS is extremely unlikely to know) how many of them have visited the U.S. recently, or have come to the U.S.
Despite what appears to be a clear hole in the existing screening process, the White House spokesman said there would be no change to existing screening procedures. "Spokesman Josh Earnest said that current anti-Ebola measures, which include screenings in West African airports and observation of passengers in the United States, will be sufficient to prevent the 'wide spread' of the virus,"
noted The Hill
.
Ultimately, even non-health screening should have kept the man from getting a visa to visit the U.S. Having no employment (news accounts indicate he quit his job), living outside his home country(he was living in Ghana), having family in the U.S. all should have flagged any visa application. People with few if any ties to their country and no means of support, and who have family in the U.S. are at a high risk of overstaying their visa. They fit the description of "intending immigrant" and should be denied visitor visas.
As NAFSA, the Association of International Educators notes
, "Under U.S. law, all applicants for nonimmigrant visas, such as student visas, are viewed as intending immigrants until they can convince the consular officer that they are not. You must therefore be able to show that you have reasons for returning to your home country that are stronger than those for remaining in the United States."