Boehner's Tight Rope Walk Above an Immigration Mine Field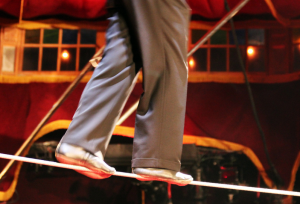 House Speaker John Boehner's reelection campaign has received
 $15 million
since early 2013, reported Open Secrets. A considerable portion of that funding came from business PACs and special interest groups looking to help the speaker win his 13
th
term in office.
In addition to representing his constituents in Ohio's 8
th
congressional District, the speaker (as do many of his colleagues in Congress) also works to support legislation that additionally serves the best interest of some of the country's biggest business and corporate empires. Boehner is widely known as business' political sweetheart because of his understanding for how companies can cut costs and grow their profit margins.
And while businesses support immigration reforms that include growing the population, increasing worker visas and other methods for loosening our current immigration policies, those views do not correspond to the interests of an average voter in the Buckeye State.
According to a 2013 poll
, the majority of the speaker's constituents believed current illegal immigrants should not be given legal status until a plan to secure the border has been implemented and our borders are actually secured.
That division of opinion leaves Boehner in-between a rock and a hard place. Although the
Rothenberg Report deemed his seat "currently safe Republican,"
and he is not expected to lose this November, Boehner's battle to adequately represent everyday Americans and Big Labor is one that will certainly continue into the 114
th
Congress.