Security Gaps Used by 9/11 Terrorists Still Wide As Ever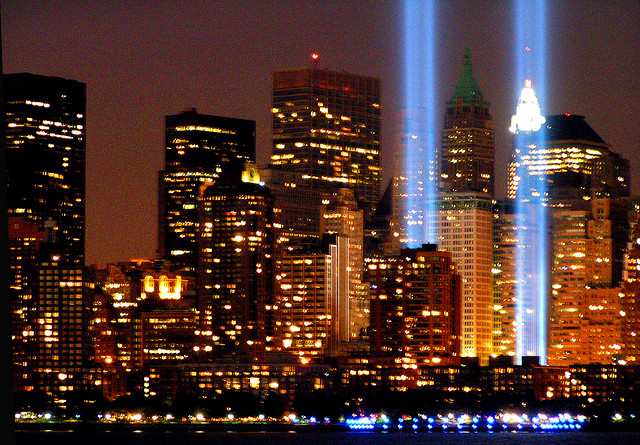 On the thirteenth anniversary of the September 11th terror attacks, 
a recent ABC News Investigation
revealed that the Department of Homeland Security (DHS) has lost track of more than 6,000 foreign nationals who have overstayed their student visas and disappeared. This investigation highlights how DHS has failed to fix the security gaps in the student visa program, even after it was discovered that one of the 9/11 hijackers was in the U.S. on a student visa. Indeed, one of the
key recommendations
of the bipartisan
9/11 Commission
was to fix the student visa program. 
The
investigation found
the rapidly increasing number of foreign students entering the United States on student visas, now more than a million per year, has
overwhelmed DHS' ability
to monitor the entrants. Immigration and Custom Enforcement (ICE)'s own figures show that
58,000 students overstayed their visas last year
. The agency considers 6,000 of these to be of heightened concern, but ICE agents have been
unable to locate them
. As Senator Tom Coburn (R-OK), ranking member of the Committee on Homeland Security and Governmental Affairs,
told reporters
: "They get the visas and just disappear." Once the student arrives in the Unites States,
it is up to the school
to
keep track
of the visa holder's location and report to the government if they repeatedly miss class.Colleges, universities, and vocational schools
must apply for permission
from the government before they can accept foreign students. They do so by filing a certification petition through the
ICE website
. A school must be able to
establish
that it: 1) is a bona fide school, 2) is an established institution of learning or other recognized place of study, 3) possesses the necessary facilities, personnel, and finance to conduct instruction in recognized courses, and 4) is in fact engaged in instruction in those courses.Despite the stunning number of overstays, the government allows over
9,000 schools to give visas to foreign students
, many of which have proved unable or unwilling to fulfill their responsibility to ensure students are not abusing the program.
ABC News
notes that the government has approved not just prestigious universities offering rigorous courses of study, but also schools whose programs offer instruction in a host of non-academic activities.  For example, 86 beauty schools, 36 massage schools, and nine schools that teach horse shoeing are
on the list
, and foreign students can enter on a student visa (which are uncapped in number) to focus on such pursuits as hair-braiding, tennis, or golf. According to
Senator Coburn
, the primary function of many of these programs is selling visas, not education.
Janice Kephart
, counsel to the 9/11 Commission, explained that such schools are dangerous to national security, for they enable "terrorists to come here under a fraudulent basis and disappear into the fabric of society without anybody knowing that they are here for an illegitimate reason."Not only does the government recklessly approve "schools" to give visas to foreign "students" in the first place, it also
fails to remove schools
from the approved list even given strong evidence they are not legitimate. For instance, last May five top officials of Micropower Career Institute, a school licensed by the state of New York, were indicted for visa fraud, yet the
school has not lost its approval
. When asked why, Peter Edge, deputy associate director for Homeland Security Investigations, said the agency has no choice but to continue to allow Micropower to facilitate student visas because
"everyone has due process."
 Yet, to the contrary, the INA does not force DHS to give schools an extended process before losing approval but rather states that if a school fails to "promptly" report when each foreign student fails to attend, the school's approval "shall be withdrawn." (See INA § 101(a)(15)(F)(i) and § 101 (a)(15)(M)(i))Furthermore, because the Administration has also refused to implement a biometric entry exit system, even though one is required by law,
once DHS has lost track of a student visa holder
, it has no way to know if the student is still in the country.
This article was originally published in FAIR's Legislative Update on September 9, 2014.