Dirty Tricks Used to Pass Boston TRUST Act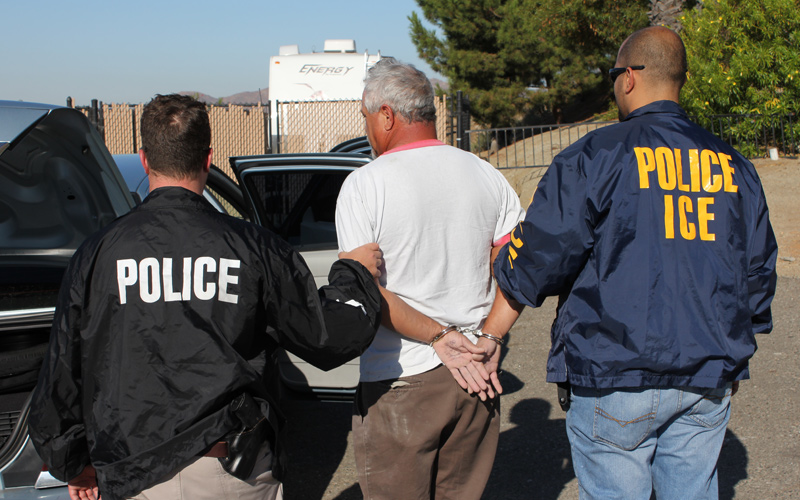 On Wednesday, without any notice to the public, the Boston City Council unanimously voted to pass the Boston TRUST Act. This dangerous legislation is now on its way to Mayor Marty Walsh to be signed into law.
This bill was not on the
official agenda
for the Boston City Council yesterday, yet the Council still voted on it. (A video of the proceedings can be seen
here
and starts at the 2:28 mark.)The legislation now waits for the signature of Mayor Marty Walsh, who has voiced support for it in the past. If he signs it, the Boston TRUST Act will take effect immediately. His staff told
Boston Magazine:
"Mayor Walsh supports the Trust Act to uphold the rights of immigrants, and to maintain public safety, family unity, and due process in our city," she said. "With the signage of a local Trust Act we send a clear message to the immigrant community that they have a friend and an ally in Mayor Walsh, Commissioner [Bill] Evans, and the city of Boston. We commend Councilor [Josh] Zakim and his colleagues on the Council for their leadership on this issue."
The Boston TRUST Act works by forcing city law enforcement to ignore detainer requests from federal law enforcement agencies. A detainer request is a notification to state or local law enforcement agencies that a federal agency, such as U.S. Immigration and Customs Enforcement (ICE) or U.S. Customs and Border Protection (CBP), seeks custody of a particular alien for the purpose of removal from the United States.Anti-cooperation bills like the Boston TRUST Act are particularly insidious because they:
Undermine public safety in communities within the City of Boston;
Prohibit state and local law enforcement from working with ICE when illegal aliens are arrested for crimes; and
Impede the federal government's ability to enforce immigration law.
The Boston TRUST Act would require local law enforcement to ignore ICE detainers, and they would have no choice but to release these criminal aliens from police custody.
Anti-cooperation or anti-detainer bills have become a favorite tactic from pro-amnesty and open borders groups in an effort to
stop enforcement of U.S. immigration laws
. Last year, California and Connecticut passed the first statewide anti-cooperation bills. Earlier this year, the Mayor of Philadelphia signed an
executive order
prohibiting law enforcement in the City of Philadelphia from working with ICE.However, these bills are so dangerous that former ICE Director John Morton, an Obama Administration appointee, sent a letter to FAIR in
August 2012
stating:
ICE has explained to jurisdictions…that by ignoring ICE detainers they are undermining public safety in their communities by exposing their local communities to risks from suspected and convicted sex offenders, weapons violators, drunk drivers, and other violent criminals. These are not hypothetical risks.