Sheriffs Head to the Border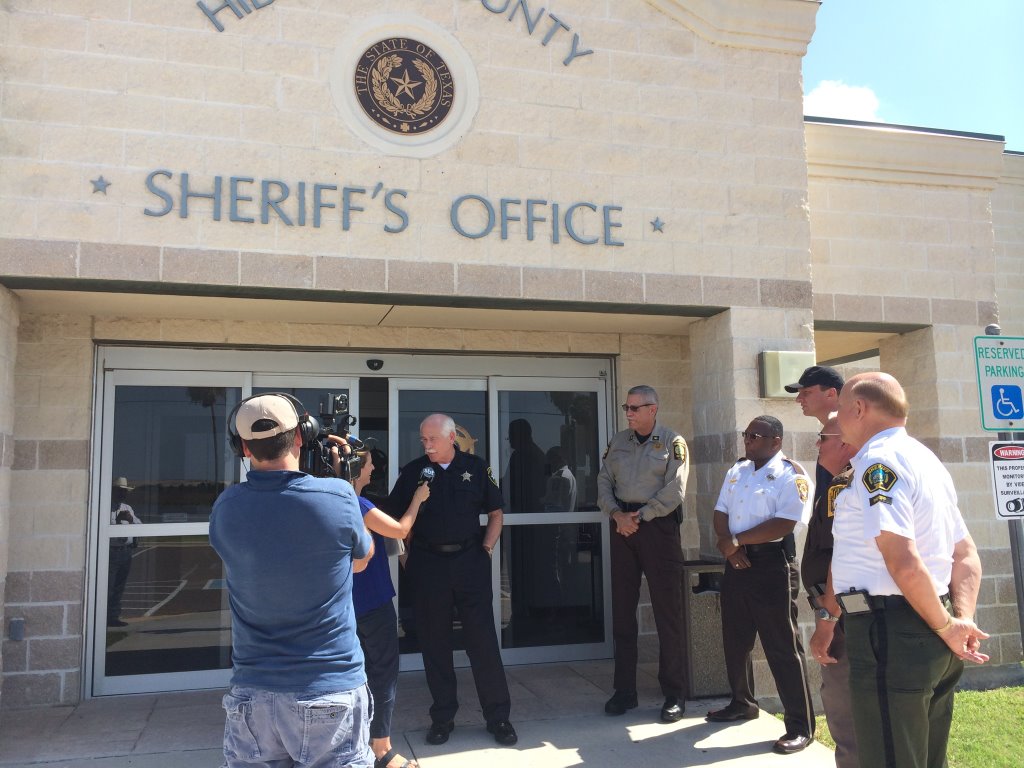 Amidst a media blackout ordered by the Obama administration, on Wednesday a group of sheriffs arrived in McAllen, Texas to investigate the on-going border crisis. The seven sheriffs, who come from counties in Maryland,Massachusetts, Illinois, North Carolina and Oregon, are concerned about the potential impact and cost that the crisis will have in their own counties and states since the federal government is attempting to relocate illegal aliens throughout the country.
Sheriff Sam Page from Rockingham County, NC described the trip as a "fact-finding mission."
WFMY News
reported:
Sheriff Page said, "This is a fact-finding mission and an opportunity to view the very real problems of Human Trafficking, Drug Trafficking, and Border Security at Ground Zero itself." Sheriff Page is the Co-Vice Chair of the National Sheriff's Association Border Security and Immigration Committee.
When asked about his motivations for the trip, Sheriff Tim Hodgson from Bristol County, Massachusetts
said
:
"I think law enforcement ought to speak out and talk about how this is impacting public health, about how it's draining our resources for schools and medical (services)."
Chief Deputy Tony Childress from Livingston County, Illinois was motivated to join the trip after heroin from Mexico caused a death in his community last week. He told the
Bloomington Pantagraph
:
"This program allows me the opportunity to view the real problems of human trafficking, drug trafficking and border security at ground zero itself. This situation gives drug cartels free rein and we end up with more Mexican heroin on this side of the border. Those drugs make their way to Central Illinois."
During their time in the McAllen region, the sheriffs will get a firsthand look at the border situation, and meet with state and federal officials. The sheriffs will also press federal officials to take definitive steps to halt the influx by returning illegal aliens to their home countries.FAIR's Field Director,
Susan Tully
, is accompanying the sheriffs and noted that cameras were completely banned in all of the locations they visited: "They would not allow us to use our cameras anywhere today.  The Obama Administration has shut down all pictures in every facility that is controlled by the federal government."