Is the Border Crisis Coming to Your Community?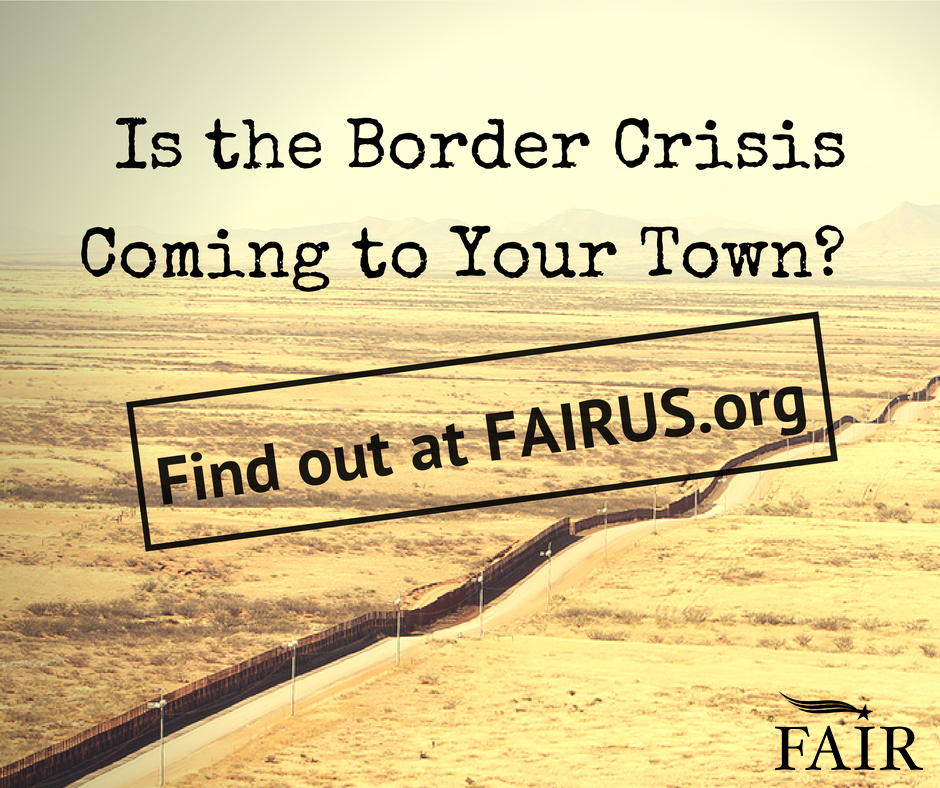 Is the Border Crisis Coming to Your Community?In early June – soon after the crisis at the border started making headlines – FAIR started the
Border Crisis map
to track the locations of where the federal government was detaining and sending illegal aliens. The goal is to provide an easy-to-understand visual of all the locations used by the federal government as well as proposed locations.Each marker on the map links back to media articles in order to ensure accuracy. Additionally, a number of helpful resources are listed at the
bottom of the web page
to help explain how the UAC program works under HHS's Office of Refugee Resettlement. 
Click here to see a larger version of the map.
While the
surge of illegal aliens
into the U.S. Is happening primarily in the Rio Grande Valley of Texas, the ramifications that Obama's policies have created are causing a ripple effect that is only starting to be felt by communities throughout the country.Since the Department of Homeland Security estimates that more than
90,000 unaccompanied minors
will illegally enter the U.S. in 2014 and possibly as many as 142,000 will enter in 2015, this is not an issue that will be going away any time soon.While President Obama's request for
$3.7 billion in emergency funding
will provide a
temporary fix
, until the policies that created this program – such as DACA – are stopped by Congress and the processes are simplified by amending the 2008 this crisis won't end.