This Date in Obama's Administrative Amnesty: June 27, 2011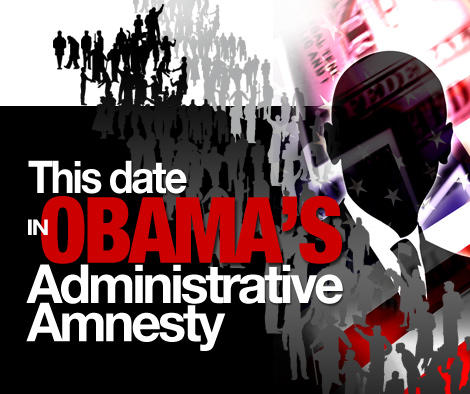 Three years ago on this date,
a Houston Chronicle story
exposed senior government officials for attempting to cover-up policies to dismiss hundreds of legitimate immigration cases.  Despite outright denials, the
Chronicle
published internal e-mails and memoranda uncovering the lenient prosecutorial policy of the Department of Homeland Security (DHS).Particularly egregious were efforts by the Houston Immigration and Customs Enforcement (ICE) Office to get its own agents to drop immigration charges against aliens.  In August of 2010, the Houston Office's Chief Counsel Gary Goldman wrote an
internal memo
requesting that ICE attorneys review their immigration case files. Goldman suggested that because the Obama Administration placed a priority on removing aliens who pose national security and public safety risks or who are fugitives, ICE should dismiss cases charging aliens with other crimes. (
See
also
Morton Memos
)Subsequently, ICE attorneys in Houston filed a wave of motions to dismiss cases and requested judges to terminate removal proceedings. The Houston media took notice, and started shedding light on this lenient policy. Media coverage and scrutiny by United States Senators followed.  Panic set in at DHS, culminating in Assistant Secretary for Legislative Affairs Nelson Peacock
telling
U.S. Senators that the Goldman memo simply "does not exist."It did exist, and
Chronicle
journalists found it.  Through a
Freedom of Information Act (FOIA) request
, the
Chronicle
requested and obtained a copy of the memo in question, and other e-mail correspondence about an August 2010 ICE Houston office meeting where the plan to dismiss cases was discussed. Additional e-mails reveal that only after the media coverage did Goldman rescind his memo.  In addition, a staff member who initially supported the Goldman memo expressed concern that Goldman "overlooked" other areas of immigration enforcement.For more immigration laws that have been "overlooked,"
see
FAIR's
President Obama's Record of Dismantling Immigration Enforcement
.
Tags