Maryland: Anti-Cooperation Bills Voted Down in Senate Committee and Withdrawn in the House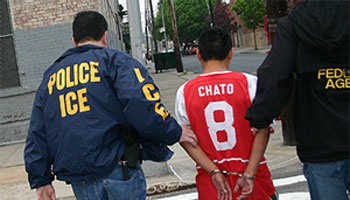 On Wednesday, March 25, the Maryland Senate Judiciary Proceedings Committee
voted 6-5
to protect public safety and kill
Senate Bill 554
, which would have prohibited state and local law enforcement officials from honoring U.S. Immigration and Customs Enforcement (ICE) detainer requests for any alien held in state or local custody in all but an extremely limited number of circumstances. Three days later, Delegate Ana Sol Gutierrez, the sponsor of a similar bill,
House Bill 29
,
that went even further and prohibited cooperation with all ICE detainer requests,
withdrew her bill
to avoid certain defeat. An ICE detainer is a request to state or local law enforcement agencies to maintain custody of a particular alien for no more than 48 hours so that federal officials may assume custody for the purpose of removal from the United States.Anti-cooperation policies, like S.B. 554 and H.B. 29, impede federal enforcement of immigration law and pose a serious threat to public safety, creating safe havens that facilitate criminal activity, especially in regard to drug- and gang- related crimes, human trafficking, and identity theft. In a 2012
letter to FAIR
, Former ICE Director John Morton stated his opposition to anti-detainer policies and warned that jurisdictions that ignore ICE detainer requests undermine public safety in their communities. He noted that his agency has documented serious crimes committed by deportable aliens who have been released rather than handed over to ICE.Recent news reports support the truth of Morton's claim. On September 7, 2013, Martha Casillas, a 39-year-old mother of three,
was brutally stabbed to death
in her San Jose, Calif., home while her children watched television in the next room. The police identified the alleged killer as Mario Chavez, the victim's domestic partner and father of Casillas' children. Chavez is an illegal alien according to police and relatives. A month prior to Casillas' murder, Chavez allegedly threatened his six-year-old son with a knife and was charged with criminal threats and domestic violence. He was later released from the Santa Clara County jail on bail. Chavez had "only" a DUI conviction, so law enforcement officials could not cooperate with an ICE detainer request, nor notify ICE that Chavez had been released on bail. The result would have been the same under S.B. 554 or H.B. 29.