This Date in Obama's Administrative Amnesty: March 29, 2012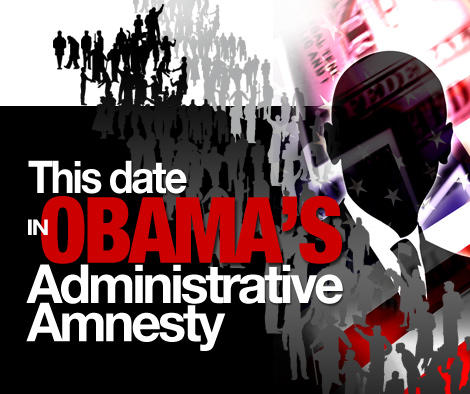 Continuing its rolling closures of pending deportation cases, on March 29, 2012, the Obama administration
expanded
this backdoor amnesty program to four major U.S. cities: Detroit, Seattle, New Orleans, and Orlando.
The rollout meant that the Department of Justice entirely suspended the immigration court dockets in
these four cities
while Immigration and Customs Enforcement (ICE) attorneys reviewed the deportation cases of aliens not in custody and administratively closed the cases they felt were not a priority pursuant to ICE guidelines. ICE had begun the deportation review through two pilot programs it launched in Baltimore and Denver in December 2011.
These suspensions continued the
 program
to close deportation cases launched by Homeland Security Secretary
Janet Napolitano in August 2011
. By March 2012, then ICE Director John Morton told Congress that his
agency's review of 300,000 cases was already half complete
, meaning that, at the beginning of the administrative amnesty program, the agency was reviewing and deciding cases at a pace of 2,500 per work day, a pace at which it seems no meaningful review could actually be going on.  In the next few months, ICE did keep on at nearly the same rapid pace, expanding the program to California and
reaching 288,000 cases reviewed
by June of 2012. He announced that the agency would conclude the review by 2013.
Based on the  Administration's justification of the program
as a means of clearing cases from accumulated backlog
, one would expect that as the years have passed, the percentage of cases closed because of "prosecutorial discretion" would decline. In fact the percentage of such cases closed has
risen
.  According to a study by TRAC Immigration, eight percent of cases closed because of prosecutorial discretion in 2013,
compared to 4.7% in 2012
, further calling into question the pretense that the program was meant to clear a backlog rather than simply a backdoor amnesty.
Read more at
FAIR's President Obama's Record of Dismantling Immigration Enforcement
.